RESISTANCE CINEMA Presents "THE COCA COLA CASE" National Film Board of Canada (NFB), a film by Carmen Garcia and German Gutierrez, (2009, 86 mintes)
WHEN: Sunday October 10, 2010 1:15 PM
WHERE: Community Church NYC, Gallery Room 28 East 35th st. @ Park Ave.
ADMISSION: Free, donations appreciated
SPECIA GUEST: RAY ROGERS will lead a post screening discussion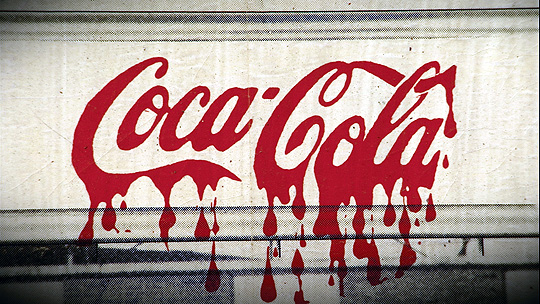 Colombia is the trade union murder capital of the world. Since 2002, more than 470 workers' leaders have been brutally killed, usually by paramilitaries hired by private companies intent on crushing the unions. Among these unscrupulous corporate brands is the poster boy for American business: Coca-Cola.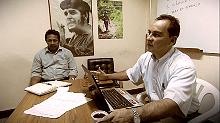 Two lawyers and labor rights' activists, Daniel Kovalik of the United Steel Workers of America and Terry Collingsworth of the International Rights Advocates, and their partner Ray Rogers of Corporate Campaign firmly believe that US multinational corporations should be held accountable for the shabby practices of their business associates throughout the world. In an incredible three-year saga, filmmakers German Gutierrez and Carmen Garcia follow these heroes in a legal game of cat and mouse. From Bogota to New York, Guatemala to Atlanta, Washington to Canada, The Coca-Cola Case maintains the suspense of a hard-fought struggle.
The lawyers filed several cases at the U.S. federal court against Cola-Cola for murder, abduction and torture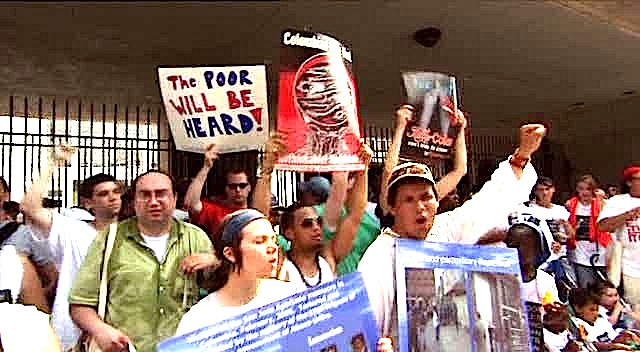 committed in Colombia and Guatemala. Thanks to activist Ray Rogers, they also attacked the brand image of the Atlanta-based giant, with the devastating Campaign to Stop Killer Coke, causing dozens of U.S. colleges and universities to remove Coke products from campuses.
To lead their battle, they resort to a law dating back to the origin of the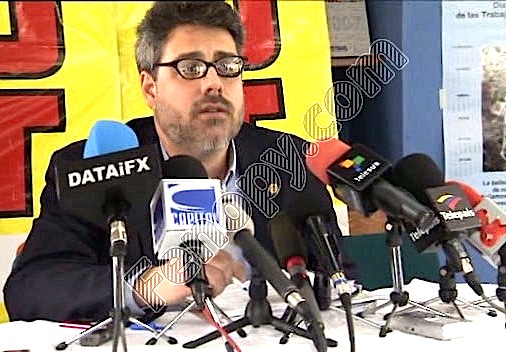 American Constitution – The Alien Tort Claims Act – which allows foreigners to file suit in the U.S. against Americans who violate international laws. The film tells the story of their fight against one of America's stellar icons: the Coca-Cola company.
Beyond the suppression of union organizing the issue becomes broader to include the control of water resources in the third world and in particular India where the water supply is being depleted to the detriment of local farmers.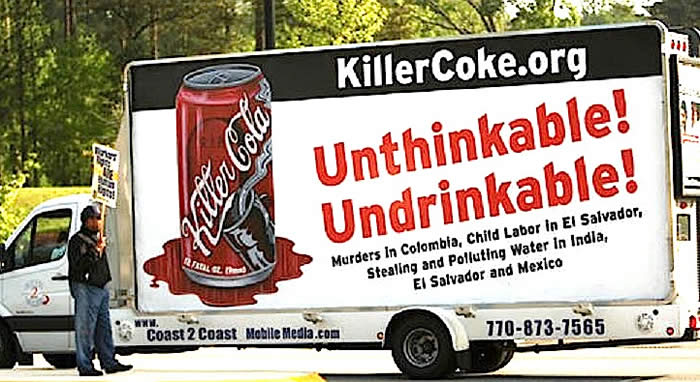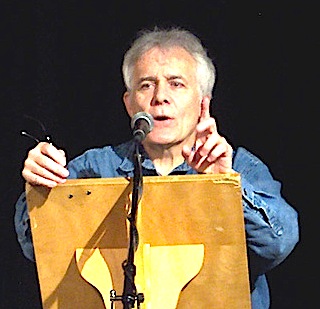 Ray Rogers is founder and director of New York City based Corporate Campaign Inc. (CCI), which has championed labor, human rights and environmental causes for three decades. From 1976 to 1980, he devised and led the pioneering corporate campaign against the notoriously anti-union J.P. Stevens & Co. on which the Academy Award winning film "Norma Rae" was based. Rogers and his organization have been featured many times in major publications such as Time, Business Week, Forbes, Fortune, The Wall Street Journal, The New York Times, USA Today, The Washington Post, as well as many television and radio programs and newscasts worldwide.
All Contents Copyright ©2006 Russell Branca. All Rights Reserved.