RESISTANCE CINEMA Presents a 2010 Academy Award Nominee for Best Documentary "THE MOST DANGEROUS MAN IN AMERICA: DANIEL ELLSBERG AND THE PENTAGON PAPERS", Kovno Communications, Insight Productions and The Independent Television Service, Executive Producers DAN KRAUSS, JODIE EVANS, Directors JUDITH
EHRICH, RICK GOLDSMITH, (2009, 94 minutes)
WHEN: Sunday September 19, 2010 1:15pm
WHERE: Community Church NYC, Gallery Room 28 East 35th st. @ Park Ave.
ADMISSION: Free, donations appreciated
Welcome back all as RESISTANCE CINEMA begins its Fall season!
In recent months one of the biggest stories to send political shock waves around the globe was the astonishing leak of some 90,000 pages of secret Pentagon documents relating to the wars in Iraq and Afghanistan. The documents were leaked to the website Wikileaks created by Julian Assange who is now the target of the Pentagon's ire. The story is still unfolding as more documents are still to be published.
But the whole episode echoes back to another era in U.S. history. This time it's the summer of 1971 and the war is in Vietnam. This time the protagonist who sparked a summer of sensational journalism that shook the political establishment was Daniel Ellsberg.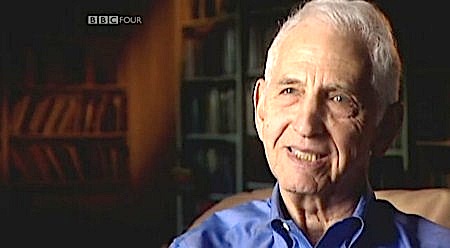 In 1971, Daniel Ellsberg, a high-level Pentagon official and Vietnam War strategist, concludes that the Vietnam war is based on decades of lies and decide to leak 7,000 pages of top secret documents to The New York Times, making headlines around the world. Hailed as a hero, vilified as a traitor, and ostracized by even his closest colleagues, Ellsberg risks life in prison to stop a war he helped plan. This story of one man's profound change of heart is also a piercing look at the world of government secrecy as revealed by the ultimate insider. Marked by a landmark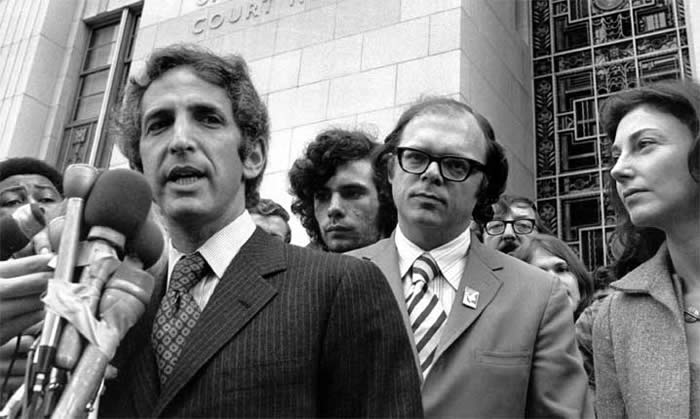 battle between America's greatest newspapers and its president -- that goes to the Supreme Court -- this political thriller unravels a saga that leads directly to Watergate, Nixon's resignation and the end of the Vietnam War.
The film takes its title from Henry Kissinger who in June 1971, upon realizing the gravity of what is happening informs Richard Nixon that Daniel Ellsberg is "the most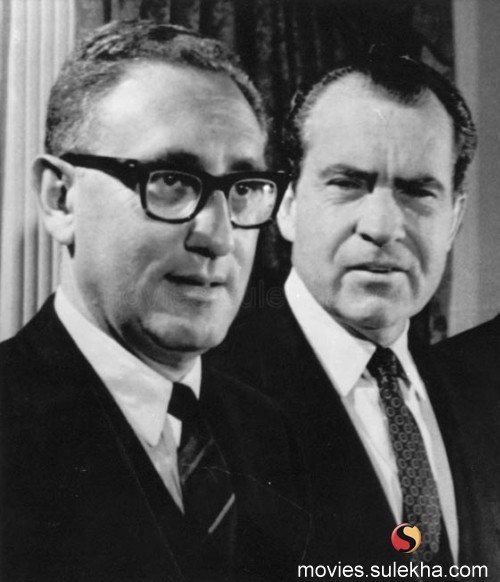 dangerous man in America". It tells the story of an era in American political history, the pattern of lies that got the United States into Vietnam and the mix of lies and propaganda that kept us there. But it's also the fascinating story of a particular personality in collision with that era
Ellsberg was a former Marine officer, a military adviser with access to the highest government officials, and a government researcher who knew where all the bodies were buried. He knew McNamara. He knew Kissinger. He knew everybody. He was a true believer, with the courage to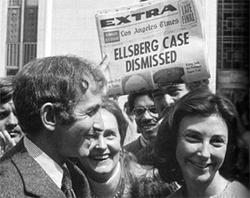 spend two years in Vietnam getting shot at, because he wanted to see the situation for himself. ... And then he stopped believing. In a transformation that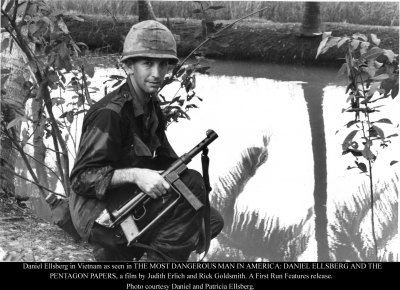 wasn't just political but spiritual, Ellsberg went from being a man unafraid of getting killed in Vietnam to a man unafraid of spending the rest of his life in prison, so long as the truth got out. In another time and culture, a story on this scale would deserve an opera.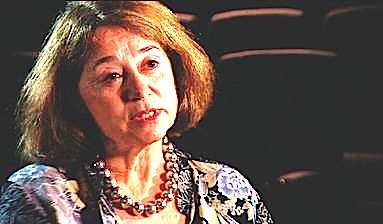 All Contents Copyright ©2006 Russell Branca. All Rights Reserved.