RESISTANCE CINEMA Presents "BULLSHIT" A documentary film by PeÅ Holmquist and Suzanne Khardalian, A Cinema Guild Release, 2005. 73 min.
WHEN: Sunday August 12TH 1:15 PM
WHERE: Community Church NY Gallery Room, 28 East 35th St. btwn Park & Madison Aves.
ADMISSION: Free, donations appreciated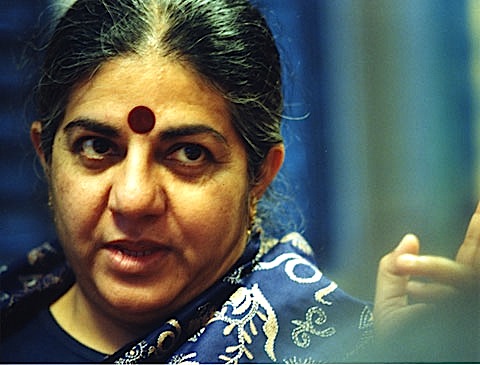 Her opponents call her "The Green Killer". They gave her "The Bullshit Award" for sustaining poverty. TIME says she is a hero of our times, an icon for youngsters all over the world. She is VANDANA SHIVA, the Indian environmental activist and nuclear physicist, who was awarded the Right Livelihood Award in 1993 and the United Nations' Earth Day International Award. Through her story it becomes a film on globalization, patenting, genetic engineering, bio-piracy, food, water, and indigenous knowledge.
In this documentary, the filmmakers follow Vandana Shiva over a two-year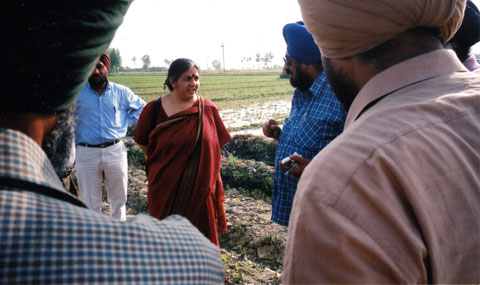 period, from her organic farm at the foot of the Himalayas to the summit of the World Trade Organization in Mexico to a protest outside the European Patents Office in Munich. Here, in these institutions of power, Vandana Shiva does battle with one of her toughest opponents, Monsanto, the huge American multinational biotech company which manufactures genetically modified foods. The clash begins when they try to patent an ancient Indian strain of wheat.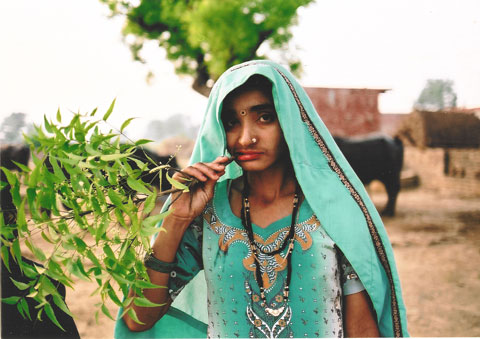 Together with Dalits she tries to close down a Coca-Cola plant in Kerala, in a conflict involving groundwater depletion and pollution. In the film Vandana Shiva also tackles the question of farmers' suicide, a backlash of the globalization.
A portrait of a tireless and fearless activist, BULLSHIT also gives voice to the small farmers affected by these policies, as well as to some of her staunchest opponents. The filmmakers describe Monsanto from the inside and arrange what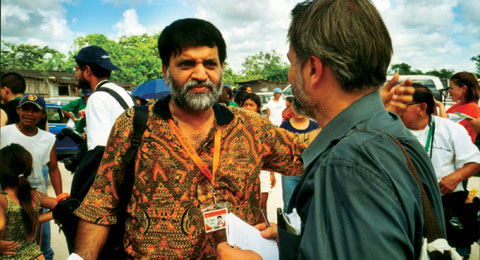 proves a shaking meeting between Vandana Shiva and Barun Mitra, liberal think-tank, lobbyist and fierce critic of Vandana Shiva – and, the man who gave her the "Bullshit Prize".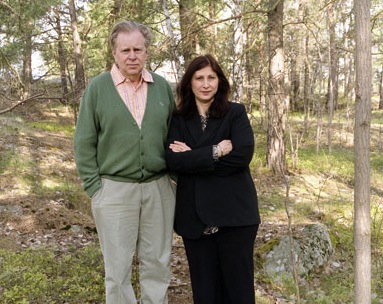 Pea Holmquist and Suzanne Khardalian are Swedish independent filmmakers who have directed more than 50 documentaries, among them several award-winning films, like Gaza Ghetto, Back to Ararat, Unsafe Ground, Her Armenian Prince, From Opium to Chrysanthemums, My Dad the Inspector and I Hate Dogs – the last survivor.
All Contents Copyright ©2006 Russell Branca. All Rights Reserved.