RESISTANCE CINEMA invites you to attend a special "DOUBLE LECTURE/FILM EVENT"
"THE UNITED NATIONS 67TH ANNIVERSARY CELEBRATION" by the UN GLOBAL AFFAIRS COMMITTEE of COMMUNITY CHURCH NY and "CULTURES OF RESISTANCE" a film by IARA LEE, Calpirinha Productions, Directed by IARA LEE, Produced by George Gund, (2011, 73 min)
WHEN: Sunday October 21, 2012
WHERE: Community Church NY East 35th St. btwn Park & Madison Aves.
ADMISSION: Free, donations appreciated
1PM – at CCNY Assembly Hall 40 E. 35th St. - Hear Professor CLIFF DURAND from the CENTER FOR GLOBAL JUSTICE talk on "Recreating Democracy In A Globalized State" and NAIMA MOHAMED, Chair of the Department of Social & Behavorial Sciences, CNR Brooklyn.
For more info CLICK HERE
2:15 PM – CCNY Gallery Room, 28 E. 35th St. "CULTURES OF RESISTANCE"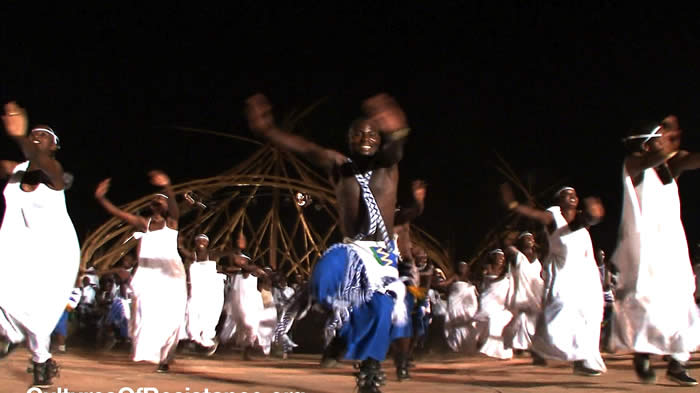 Does each gesture really make a difference? Can music and dance be weapons of peace? In 2003, on the eve of the Iraq war, director Iara Lee embarked on a journey to better understand a world increasingly embroiled in conflict and, as she saw it, heading for self-destruction. After several years, travelling over five continents, Iara encountered growing numbers of people who committed their lives to promoting change. This is their story.
From IRAN, where graffiti and rap became tools in fighting government repression, to BURMA, where monks acting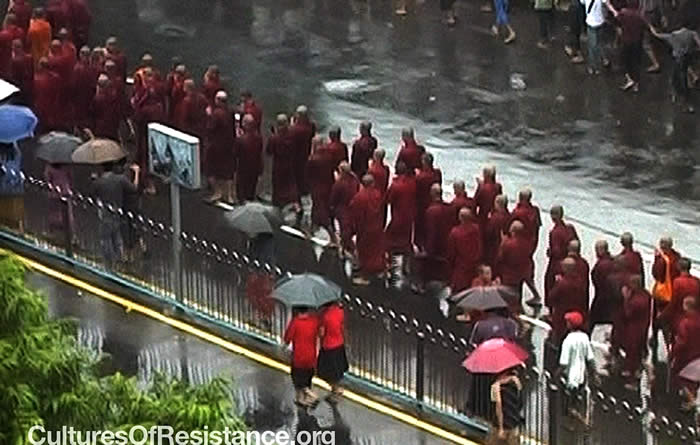 in the tradition of Gandhi take on a dictatorship, moving on to BRAZIL, where musicians reach out to slum kids and transform guns into guitars, and ending in PALESTINIAN refugee camps in LEBANON, where photography, music, and film have given a voice to those rarely heard, CULTURES OF RESISTANCE explores how art and creativity can be ammunition in the battle for peace and justice.
The film is a whirlwind tour of the world by a first rate filmmaker with a keen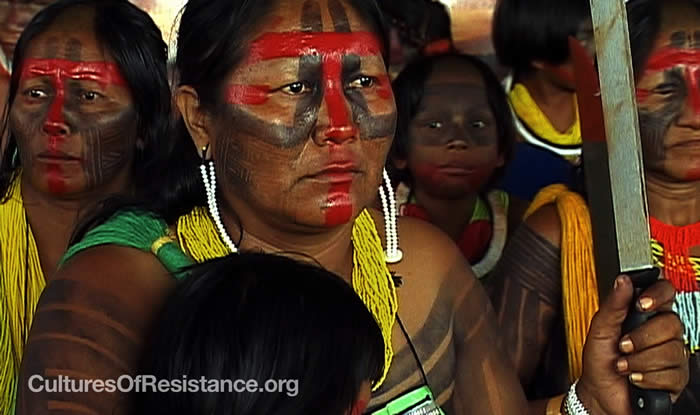 eye and a cinematic gift that captures the vibrant colorful pageantry of artists, dancers, musicians, et al who channel their protest on their own terms and through their own cultures and traditions. She knows well how to let images tell the story yet skillfully interweaves her footage with expert commentary.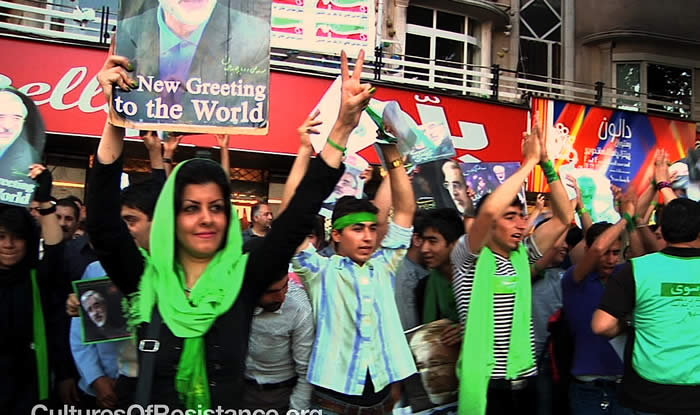 The film features: Medellín poets for peace, Capoeira masters from Brazil, Niger Delta militants, Iranian graffiti artists, womens movement leaders in Rwanda, Lebanons refugee filmmakers, U.S. political pranksters, indigenous Kayapó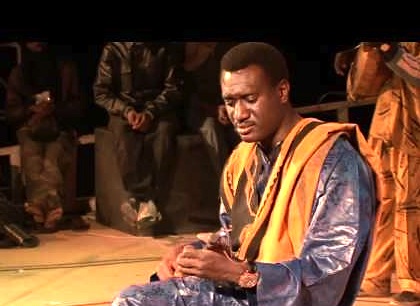 activists from the Xingu River, Israeli dissidents, hip-hop artists from Palestine, and many more...
IARA LEE is a co-founder of the Cultures of Resistance Network, is a social activist in her own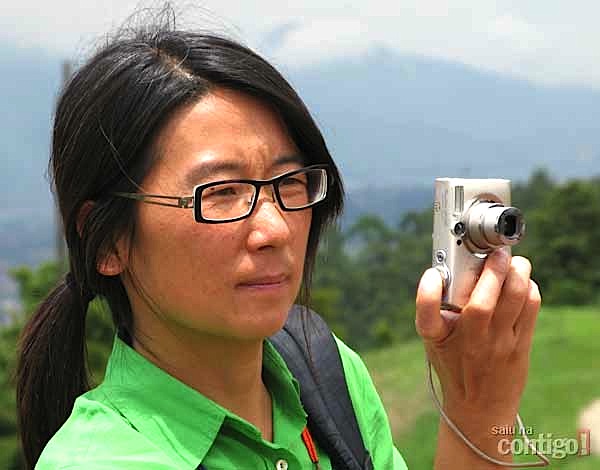 country, Brazil, where she has aided Amazonian Indians resisting the destruction of their lands She is also a member of the Greenpeace Foundation, a member of the advisory board of the National Geographic Society, and a part of the world-wide campaign to ban cluster munitions. She was also on the MV Mavi Marmara in 2010, the Gaza-bound Turkish ship boarded by Israeli commandos and managed to smuggle out video footage of the incident. Her previous films include "Synthetic Pleasures," about the impact of technology on mass culture, and "Modulations," on the evolution of electronic music. Her most recent film is "The Suffering Grasses," about the civil war in Syria.
All Contents Copyright ©2006 Russell Branca. All Rights Reserved.