RESISTANCE CINEMA
Presents
"THE INVISIBLE WAR"
Written and directed by KIRBY DICK, Produced by AMY ZIERING & TANNER KING BARKLOW, Rise Films, Chain Camera Pictures, Cinedigm Docudrama Films, (2012, 97 minutes)
WHEN: Sunday April 28, 2013 1:15 pm
WHERE: Community Church NY, Gallery Room, 28 East 35th St. Btwn Park & Madison Aves.
ADMISISSION: Free, donations appreciated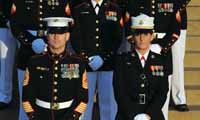 The statistics are alarming. According to the Department Of Defense, in 2010 there were 3,230 cases of sexual assault reported in the U.S. military. They also admitted that at least 80% never get reported so the actual number is over 16,000. Over 20% of women in the military are raped. Only 8% of rape cases are prosecuted and only 2% result in convictions. In 2010, 108,121 veterans screened positive for military sexual trauma, and 68,379 had at least one Veterans Health Administration outpatient visit for related conditions. In 1991 it was estimated that around 200,000 women had been sexually assaulted in the military. Today that figure would be around 500,000.
Casualties of war rage beyond the battlefield. As ranks of women in the American military swell, so do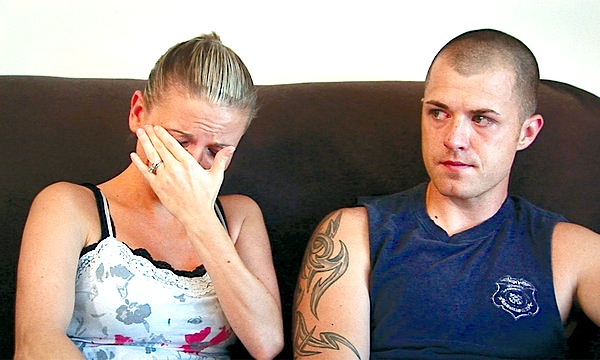 incidents of rape. With stark clarity and escalating revelations THE INVISIBLE WAR exposes a rape epidemic in the armed forces, investigating the institutions that perpetuate it as well as its profound personal and social consequences. Reluctance to come forward is a direct consequence of a system that not merely ignores the problem as long as possible but can retaliate with punitive measures. In April of 2012, after having watched THE INVISIBLE WAR, then Defense Secretary Leon Panetta initiated drastic fundamental changes in the way the military handles accusations of sexual abuse.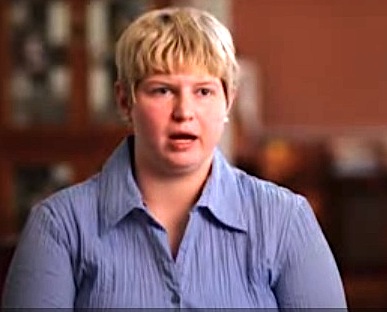 The characters we meet in the film are all women who embraced their service with pride and professionalism, only to have their idealism crushed. Their chilling stories of violent sexual assault become even more rattling as they seek justice in a Kafkaesque military legal system. As a courageous few defy victimhood, they face their most challenging fight yet: penetrating a closed circuit where officers collude, cases are routinely swept under the rug, and few perpetrators are ever tried or convicted.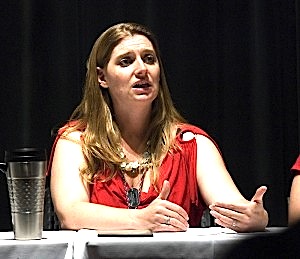 The film features interviews with veterans from multiple branches of the United States Armed Forces who recount the events surrounding their assaults. Their stories show many common themes, such as the lack of recourse to an impartial justice system, reprisals against survivors instead of against perpetrators, the absence of adequate emotional and physical care for survivors, the unhindered advancement of perpetrators' careers, and the forced expulsion of survivors from service.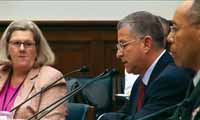 Interspersed with these first person testimonies are interviews with advocates, journalists, mental health professionals, active duty and retired generals, Department of Defense officials, and members of the military justice system. In the film's most prominent narrative, Coast Guard veteran Seaman Kori Cioca struggles to earn benefits from the Department of Veterans Affairs to pay for the many medical difficulties that have resulted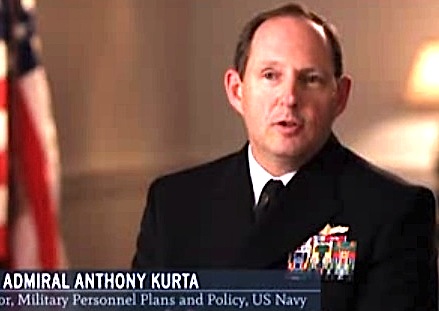 from her rape. With the help of attorney Susan L. Burke, Cioca, along with other survivors featured in the film, brings a civil suit against the Department of Defense alleging a failure to adequately address sexual assault within the military.
Other past incidents of sexual abuse recounted in the film include the 1991 Navy Tailhook scandal, the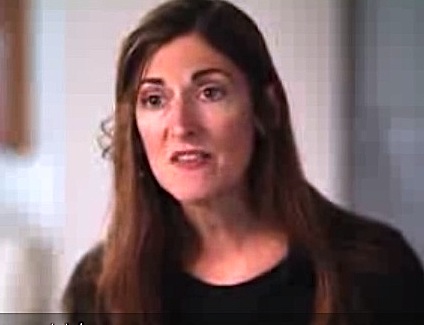 1996 Army Aberdeen scandal, and the 2003 Air Force Academy scandal, and argues that the military has consistently made empty promises to address its high rate of sexual assault. The survivors and advocates featured in the film call for changes to the way the military handles sexual assault, such as shifting prosecution away from unit commanders, who often are either friends with assailants or are assailants themselves.
All Contents Copyright ©2006 Russell Branca. All Rights Reserved.