RESISTANCE CINEMA Presents "LAST CALL AT THE OASIS" ATO Pictures, & Paticipant Media, a film by JESSICA YU. inspired by the book "The Ripple Effect" by Alex Prud'homme; produced by JESSICA YU and ELISE PEARLSTEIN featuring activist ERIN BROCKOVICH (2012, 104 min)
WHEN: Sunday November 25, 2012, 1:15 PM
WHERE: Community Church NY Gallery Room, 28 East 35th St. btwn Park & Madison Aves.
ADMISSION: Free, donations appreciated
Portions of the description below come from critical reviews by Ann Hornaday of the Washington Post and A.O. Scott of the NY Times.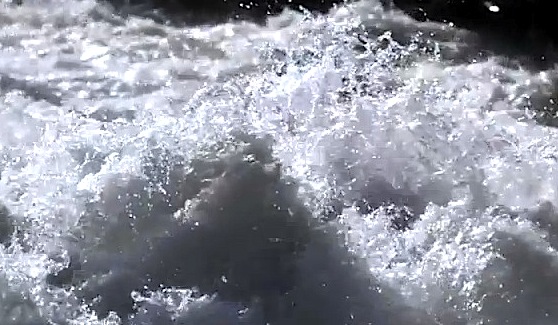 Water. It's the earth's most valuable resource. Our cities are powered by it. Countless industries depend on it and all living things need it to survive. But it's very possible that in the near future there won't be enough to sustain life on our planet.
From Academy Award winning director Jessica Yu and Academy Award nominated producer Elise Pearlstein, LAST CALL AT THE OASIS sheds light on the vital role water plays in our lives. The global water crisis will be the central issue facing our world this century. We can manage this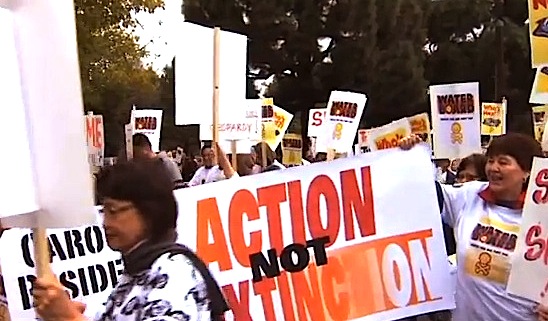 problem, but only if we are willing to act now. Last Call is a powerful new documentary that shatters myths behind our most precious resource. This film exposes defects in the current system, shows communities already struggling with its ill-effects and highlights individuals championing revolutionary solutions during the global water crisis.
Like its predecessors "An Inconvenient Truth," "Food, Inc." and "Waiting for 'Superman,'" the documentary represents nonfiction filmmaking at its most urgent, timely and stylistically smooth. As a lucid, emotionally involving portrait of the looming crisis surrounding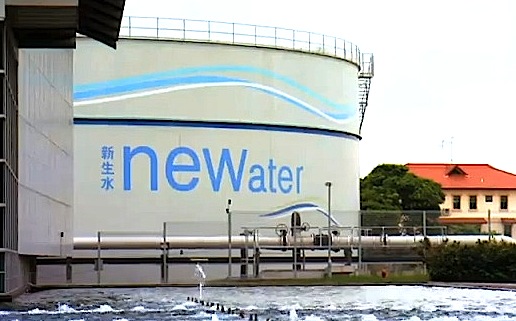 water - supplies of which are dwindling as contamination rises - Yu's smartly constructed argument works less as a tutorial than as an infectiously impassioned call to arms. Whether we should use those arms to turn on the tap or turn it off depends on which problem Yu and executive producer Elise Pearlstein are seeking to illuminate.
Beginning in Nevada "Last Call at the Oasis" delivers the alarming news that if that city continues to irrigate its dancing fountains and casino tourists at current rates, the nearby Lake Mead will be depleted, rendering the Hoover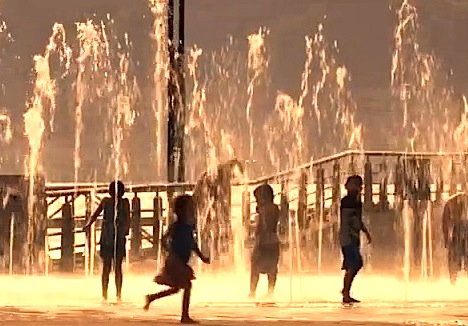 Dam unable to generate electricity in four years. Next door in California, fishermen are fighting farmers in heated battles over the precious resource and whether to continue to water the Central Valley (where most of our produce is grown) or maintain a fragile marine ecosystem.
Meanwhile, water activist Erin Brockovich is still battling contamination from hexavalent chromium, the carcinogen she discovered in Hinkley, Calif., in the 1990s. In this film Brockovich is - unbelievably - still fighting the exact same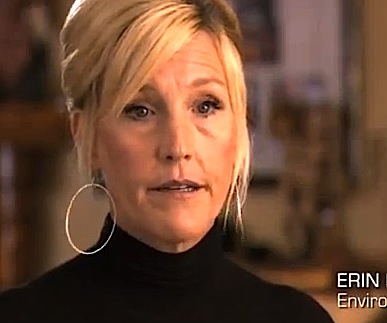 fight, this time in Midland, Tex., where she speaks to yet another "chrome six" community besieged by health problems.
The Environmental Protection Agency is broke, understaffed and dysfunctional, she announces. "I am telling you," Brockovich states flatly, "Superman is not coming."
From Texas's polluted wells to enormous cattle feeding lots in Michigan - where a heroic farmer named Lynn Henning risks harassment and threats to document their effect on her community's drinking water - and, finally, to the Jordan River itself, "Last Call at the Oasis" skillfully threads viewers through complicated scientific, environmental and geopolitical issues.
Jay Famiglietti, one of a handful of expert witnesses is a thoughtful scientist with an engaging manner who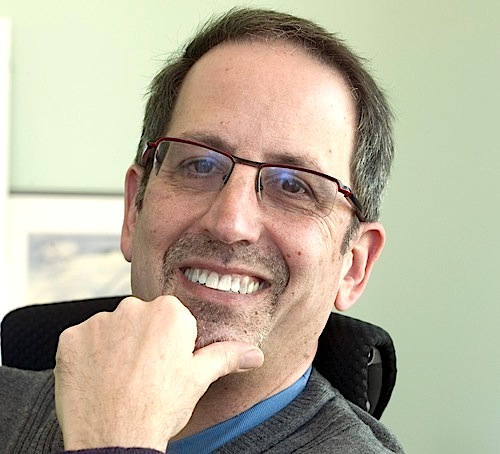 specializes in water. In particular, he studies — and tries to raise public awareness about — the rapid depletion of water supplies caused by agricultural overuse, rampant development and global climate change. His analyses are thorough and clear, and he presents them, at public meetings and straight to Ms. Yu's camera, with good-natured patience. For the most part, that is. Yet, contemplating a future of unchecked consumption and political paralysis, he sums it all up in blunt layman's terms: "We're screwed."
In addition to scarcity, there is contamination. Tyrone Hayes, a biologist, shows us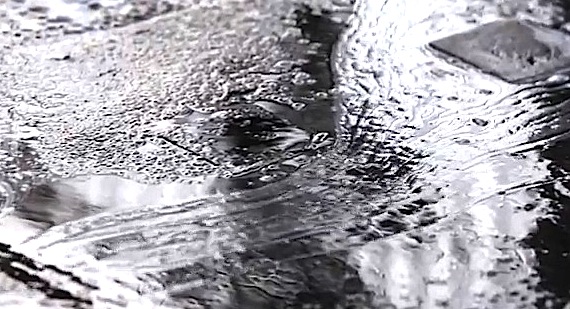 mutant frogs, their endocrine systems scrambled by pesticide-borne chemicals. Erin Brockovich visits towns with terrifying rates of cancer, a Michigan farmer, monitors the toxic runoff from lagoons full of cow manure from huge industrial feedlots. Meanwhile, we clog the waste stream with empty plastic water bottles and persist in believing that there is a never-ending supply of this essential substance.
Some of the optimism in "Last Call at the Oasis" comes from a gratifyingly unlikely place — the Middle East, where shared water problems have led to cooperation amid otherwise intractable political conflict.
All Contents Copyright ©2006 Russell Branca. All Rights Reserved.