RESISTANCE CINEMA
Presents
"NOTHING LIKE CHOCOLATE"
Mirror And Hammer Films, Produced and Directed by KUM-KUM BHAVNANI,
written by KUM-KUM BHAVNANI, CRISTINA MALAVENDA, & RYAN PETTEY,
narrated by SUSAN SARANDON, (2012, 63 min)
WHEN: Sunday October 27, 2013 1:15PM
WHERE: Community Church NY, Gallery Room 28 East 35th St. btwn Park & Madison Aves.
ADMISSION: Free, donations appreciated
SPECIAL GUEST: Dr. JUDITH FRIEDMAN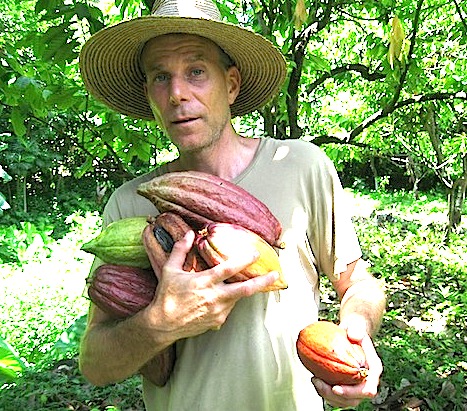 Deep in the rain forests of Grenada, anarchist chocolatier Mott Green seeks solutions to the problems of a ravaged global chocolate industry. Solar power, employee shareholding and small-scale antique equipment turn out delicious chocolate in the hamlet of Hermitage, Grenada.
Finding hope in an industry entrenched in enslaved child labor, irresponsible corporate greed, and tasteless, synthetic products, NOTHING LIKE CHOCOLATE reveals the compelli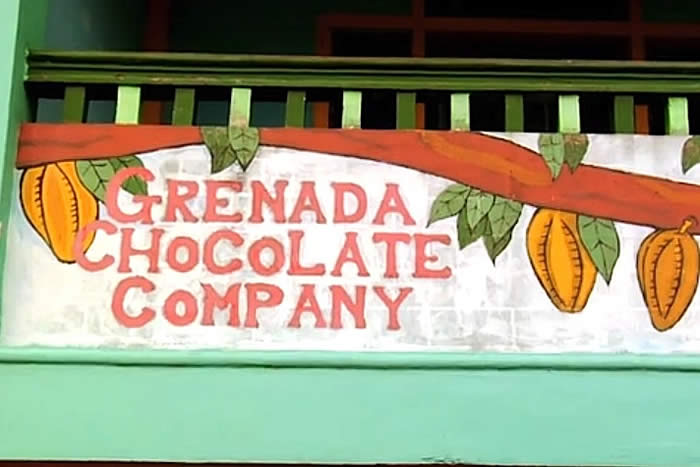 ng story of the relentless Green, founder of the Grenada Chocolate Company (GCC). Relocating from Oregon to Grenada in 1998, headstrong and driven, Green set out to make chocolate, from the tree to the bar, using recycled antique equipment. Wondering "would we really learn how to make great chocolate?", the neophyte entrepreneur leased 100 acres of land from a neighboring estate and established the Grenada Organic Chocolate Co-operative.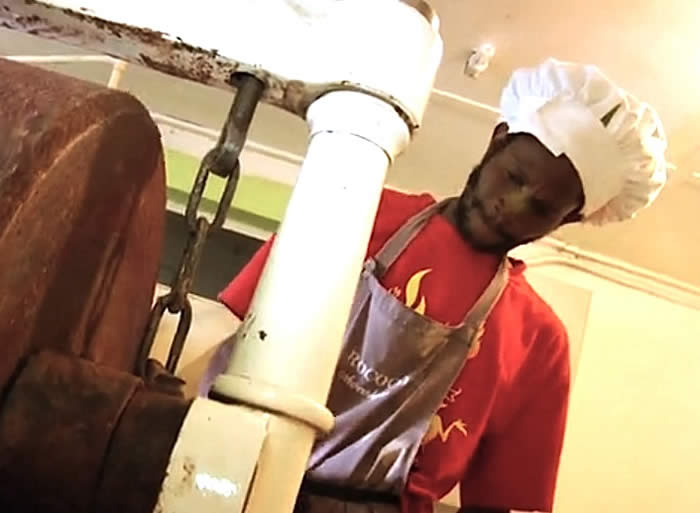 Within 5 years, the co-operative was producing 9 to 10 tons of local organic chocolate. Nothing Like Chocolate looks at this revolutionary experiment, focusing on how solar power, appropriate technology and activism merge to create a business whose values are fairness, community, sustainability and high quality. While Hersheys threatens to remove cocoa from chocolate, and cannot guarantee slave-free cocoa in its chocolate, it is Mott Green and his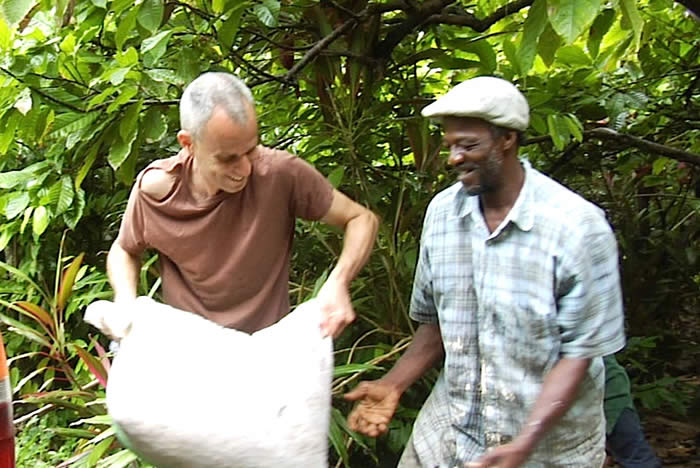 friends, including calypso singer and lawyer Akima Paul, and Shadelle Nayack Compton, owner of the Belmont Estate, who defy all the odds. They insist that this worker co-operative is the model for the future: "We're doing this for idealistic reasons: we are activists and our goal is to create a true worker-owned co-operative."
NOTHING LIKE CHOCOLATE traces the continued growth of Mott's co-operative, exposing the practices and politics of how chocolate has moved worldwide from a sacred plant to corporate blasphemy.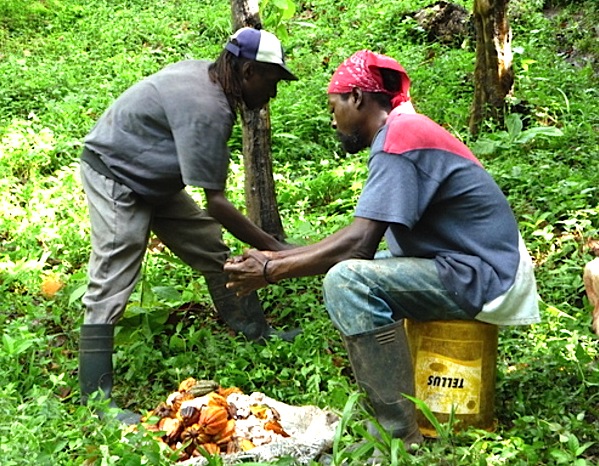 Governments around the world, beholden to multi-nationals, sell cocoa for export at the best possible price. Industrial chocolate dominates taste buds and the market. Threatened by boutique producers, such as Grenada Chocolate Company, mega-companies work hard to buy up these small artisans, as Hersheys has done with Scharffenberger.
Confronted by the financial challenges of small-scale farming, Mott Green envisions a unique niche for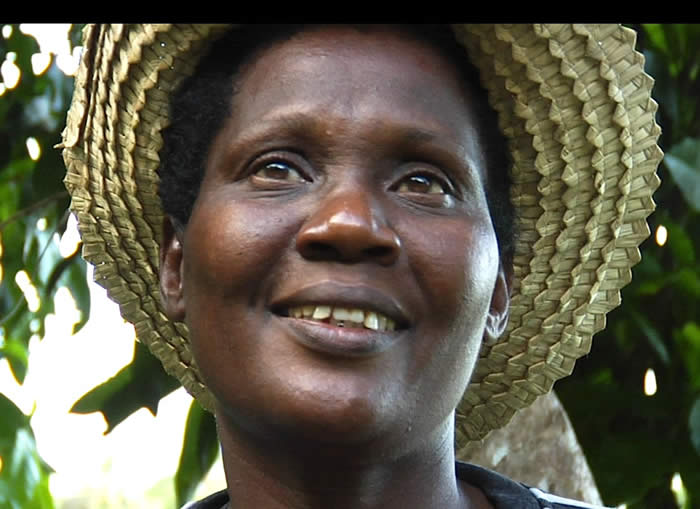 exquisite organic chocolate in the global market, whose profits will come back to nourish the working shareholders.
How successful will this bold experiment be? The Grenada Chocolate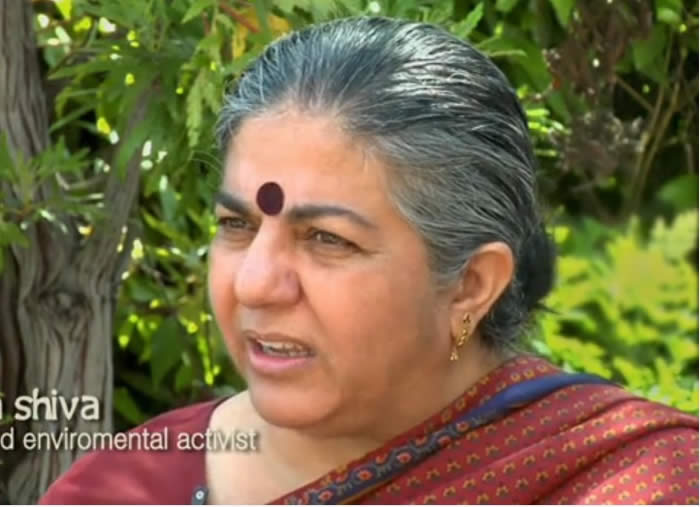 Company produces less than 1% of the world's chocolate, while at least 43% of cocoa beans come from Ivory Coast, where trafficked child labour is exploited to harvest cocoa. In the chocolate industry, Mott's way of doing things – delicious chocolate, organics co-operatives, employment for local communities – is unusual.
Dr. JUDITH FRIEDMAN, is a principle shareholder in the Grenada Chocolate Company and mother of Mott Green, its recently deceased founder. In addition, she is a practicing psychologist and psychotherapist in New York City and the Founding Director of the Training Program of the Family and Couples Division (FACTS) of the Institute For Contemporary Psychotherapy (ICP).
All Contents Copyright ©2006 Russell Branca. All Rights Reserved.