RESISTANCE CINEMA Presents "HIDDEN IN PLAIN SIGHT"
A Raven"s Call Production, Produced by John H. Smihula and Vivi Letsou, directed by John H. Smihula, 2003, 71 minutes
WHEN: Sunday April 22nd 1:15pm
WHERE: Community Church of NYC, 28 east 35th st. @ Park ave. Gallery Room
ADMISSION: Free, donations appreciated
GUEST SPEAKER: Carlos Mauricio was a professor in El Salvador in 1983 when he was detained by the National Police and tortured for two weeks by death squads of the National Civilian Police. He was finally released and subsequently sued two Salvadoran generals and won his case. He will relate his own story as well as the involvement of the SOA in training the police in El Salvador following the movie. CLICK HERE FOR MORE: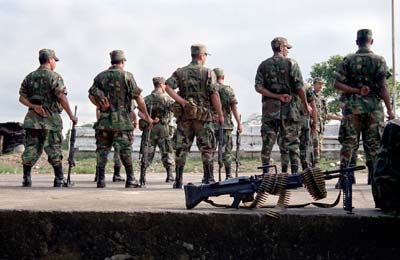 HIDDEN IN PLAIN SIGHT is a bold investigation of the U.S. relationship to Latin America as seen through the prism of the SOA, SCHOOL OF THE AMERICAS the controversial training school for Latin American soldiers at Fort Benning, Georgia. Now called The Western Hemispheric Institute For Security Cooperation, the school still attracts thousands every year who gather to demonstrate and call for its closing. Graduates have included dictators, drug smugglers, and death squad leaders guilty of atrocious human rights violations.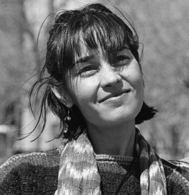 The documentary features interviews with Noam Chomsky, Christopher Hitchens, Congresswoman Barbara Lee, Army officers, torture victim Sister Dianna Ortiz, Father Roy Bourgeois and other social activists who tackle the issues of U.S. economic and military policies in Latin America, the war on drugs and terrorism. A short history, a spirited debate, a personal story, and a call for accountability, "Hidden In Plain Sight" is an unflinching look at the nature and consequences of U.S. policy in Latin America.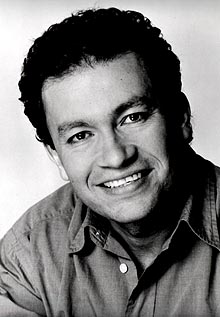 This year Congressman Jim McGovern of Massachusetts has once again introduced legislation to have the Institute shut down. Known as "The Latin America Military Training Review Act" or H.R. 1217 it will be voted on in Congress soon. Petitions urging congressional representatives to vote in favor of the bill will be made available to sign.

All Contents Copyright ©2006 Russell Branca. All Rights Reserved.