RESISTANCE CINEMA Presents a Special Double Feature "NO DAL MOLIN" MultiMedia Records, Project Coordinator, 2007, 21minutes, Stefano Osti and "SIT IN ON THE SEA" in Japanese with English subtitles, 2006, 48 minutes
WHEN: Sunday August 23, 2009, 1:15pm
WHERE: Community Church of New York, Gallery Room 28 East 35th st. @ park ave.
ADMISSION: Free, donations appreciated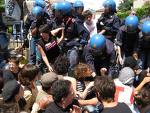 Since the end of WW II the United States has been steadily expanding its military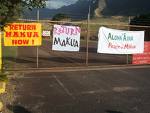 presence across the globe. That expansion has now reached the extraordinary number of some 500 or more bases or installations of one sort or another on foreign soil. Public reaction in these countries has progressed from anxiety to indignation and finally into actual citizen movements of opposition and resistance. Whether it is opposition to the planned missile defense system in the Czech Republic and Poland, new American bases in Colombia, the renewal of bases in Ecuador, along the Persian Gulf, or the creation of a new U.S. African Central Command, governments, and more important, people have rejected these plans and begun to mobilize in impressive ways.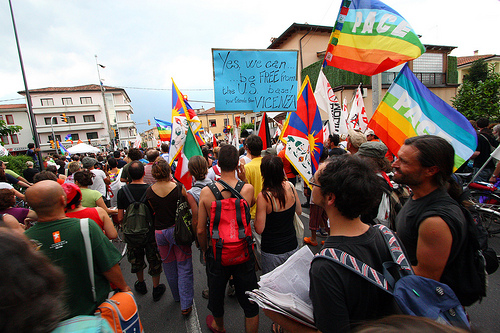 The two films featured for this program chronicle two outstanding examples of inspiring citizen action against the expansion of the U.S. military in their countries. NO DAL MOLIN takes place in Vicenza Italy and shows how the citizens of this beautiful renaissance city stood up to immense political pressure and opposed the construction and expansion of a new U.S. military base in their city. The struggle led them to finally build a permanent 24 hour vigil encampment on the proposed site. The struggle continues as they win some battles and lose others. But win or lose the power of their movement has reverberations throughout Italy.
SIT IN ON THE SEA takes place in Henoko, Okinawa Japan. The U.S. proposal to construct a floating military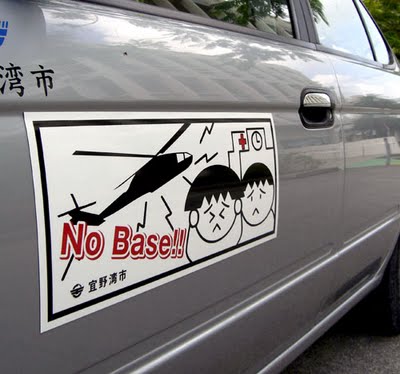 installation off the the coast of the city provokes an intense reaction on the part of the general citizenry which has had deteriorating relations with the U.S. military for many years, local fisherman whose livelihood would be threatened, and environmentalists who predict disaster for marine life in the harbor. The demonstrations last 600 days until finally the U.S. has to back off and alter its plans.
In both cases the power of the people emerges as a vibrant dynamic not just in opposing U.S. powe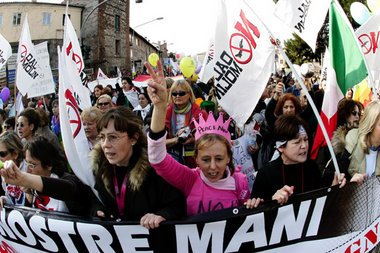 r but in challenging the political power structures in their own countries which for too long have collaborated and caved in to the lure of U.S. military and economic power.
All Contents Copyright ©2006 Russell Branca. All Rights Reserved.