RESISTANCE CINEMA Presents Michael Moore's "SLACKER UPRISING" A Brave New Films and Dog Eat Dog Production, Written & Directed by Michael Moore, Assocuate Producer Jason Pollock, 2008, 93 min
WHEN: Sunday November 2nd, 2008 1:15pm
WHERE: Community Church of NYC, Gallery Room 28 East 35th st. @ Park ave.
ADMISSION: Free, donations appreciated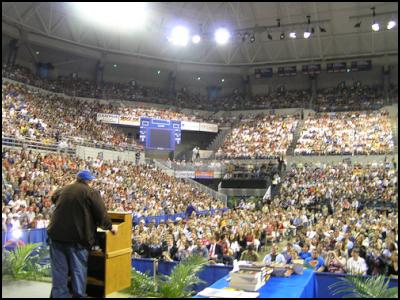 Two days before what is arguably the most historic election in American history RESISTANCE CINEMA invites everyone to come, relax, and enjoy a great, rousing, fun filled film by Michael Moore. It is his salute to voting, and a call for everyone to get up off their duffs and vote on election day. Indeed, after watching this you won't be able to wait for the Polls to open!
"Slacker Uprising" traces Michael Moore's 62-city tour of the swing states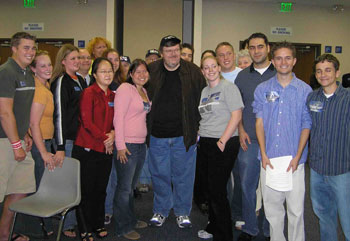 during the 2004 Presidential election and records the thrilling -- and frightening -- response he received across the country.
Moore's goal four years ago was to convince millions of non-voting "slackers" -- mostly between the ages of 18-29 -- to give voting a try. Starting out in Elk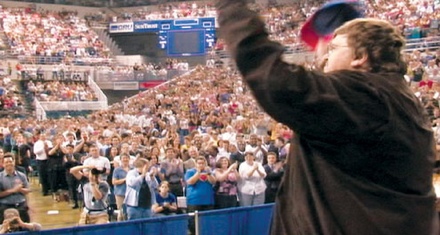 Rapids , Michigan , in front of an audience of 400 , the tour caught on like wildfire with up to 16,000 slackers each night coming to see Moore and his traveling band of speakers , comedians , and musicians.
To encourage the slackers to show up, they were offered a clean change of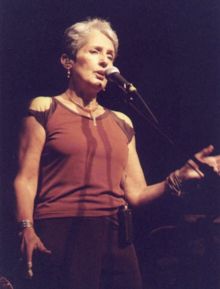 underwear, Ramen noodles, and a promise that no event would start before noon and no politician would be allowed to speak. These enticements filled basketball arenas and football stadiums every night on the "Slacker Uprising Tour."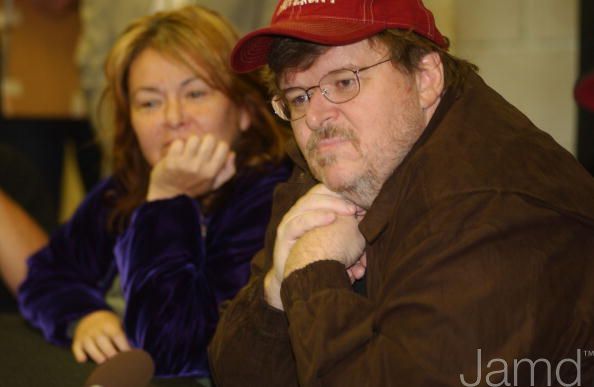 Part concert tour , part stand-up comedy performance and part rock concert , SLACKER UPRISING is an uplifting and patriotic look at the birth of a new political generation in America -- a generation of young people who would signal the era of "Obamania" that would take place just four years later.
Along with Moore's appearance, "Slacker Uprising" features live performances or appearances by Eddie Vedder (of Pearl Jam), Roseanne Barr, Joan Baez, Tom Morello (of Rage Against the Machine), R.E.M., Steve Earle, and Viggo Mortensen.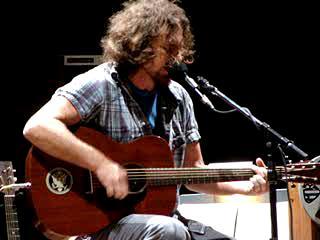 All Contents Copyright ©2006 Russell Branca. All Rights Reserved.