RESISTANCE CINEMA presents "THE STORY OF THE WEEPING CAMEL" from Thinkfilm in association with National Geographic World Film; Produced and directed by Byambasuren Davaa and Luigi Faorni, 2004, 90minutes
WHEN: Sunday August 19th, 2007, 1:15pm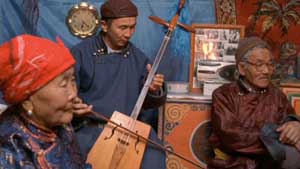 WHERE: Community Church of NYC, Gallery Room 28 East 35th st. @ Park ave.
ADMISSION: Free, donations appreciated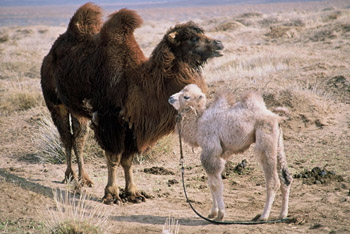 Effortlessly blending drama, nature documentary, and ethnographic film, THE STORY OF THE WEEPING CAMEL weaves a magical tale about a nomadic Mongolian family who reunite a rejected baby camel with its mother. When a mother camel refuses to sustain her child, the keepers of the camels often reunite them in a ritual with folk music and chanting, the results of which elicit deep emotion--even causing the mother camel to weep real tears. Exploring more than just traditional ritual, this film speaks to the very nature of love--the baby camel cannot survive without his mother, just as no animal or person can.
Directors Byambasuren Davaa and Luigi Falorni drew upon the documentary style of Robert Flaherty (NANOOK OF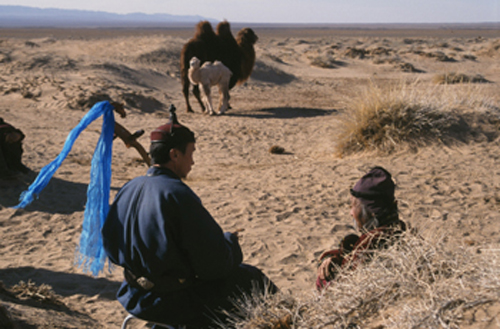 THE NORTH), who recreated events to comprehensively portray his subjects. The pair tirelessly filmed spontaneous events for much of the mother-baby story, but chose to recreate certain moments in the family's daily life. A particularly humorous and insightful example involves a young boy who clearly feels conflicted between his family life and his desire for a more Western life. The film creates a contrast between the two, showing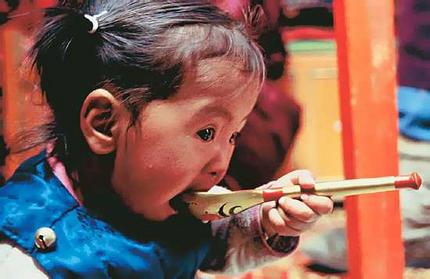 the boy listening to traditional fables in his family's tent, but then dreaming about owning a television. This spare film provides a visually enchanting and unique learning experience.
All Contents Copyright ©2006 Russell Branca. All Rights Reserved.