RESISTANCE CINEMA Presents: HOWARD ZINN'S: "YOU CAN'T BE NEUTRAL ON A MOVNG TRAIN"
Directed & Produced by: Deb Ellis &Denis Mueller Director of Photography: Michael Burke, et al. Narrated by: Matt Damon. Music by: Billy Bragg, Woody Guthrie & Eddie Vedder. Released by: First Run Features. 2006, 78 min.
WHEN: SUNDAY DECEMBER 9, 2007, 2:15pm
WHERE: Community Church of NYC, Gallery Room, 28 East 35th st. @ Park ave.
ADMISSION: Free, donations appreciated
POST SCREENING HOLIDAY PARTY WITH REFRESHMENTS!!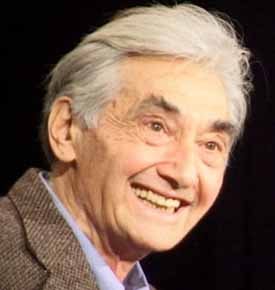 We usually like to close out the year with a film that cheers us up, either by making us laugh or by inspiring us. This year's film is the biography of someone who has been inspiring people for a long time; Professor Howard Zinn. Please join us for a modest post-screening holiday party. We will provide light refreshments and plenty of good cheer!
In these turbulent times, Howard Zinn is inspiring a new generation. This acclaimed film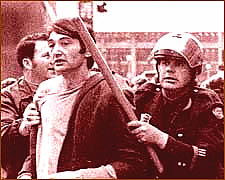 looks at the amazing life of the renowned historian, activist and author. Following his early days as a shipyard labor organizer and bombardier in World War II, Zinn became an academic rebel and leader of civil disobedience in a time of institutionalized racism and war. His influential writings shine light on and bring voice to factory workers, immigrant laborers, African Americans, Native Americans and the working poor.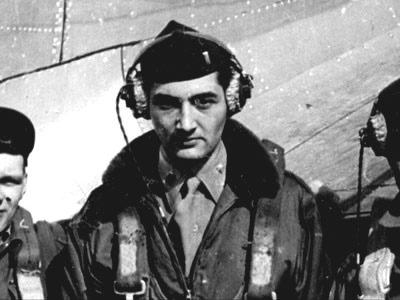 Featuring rare archival materials and interviews with Zinn and colleagues such as Noam Chomsky, You Can't Be Neutral captures the essence of this extraordinary man who has been a catalyst for progressive change for more than 60 years.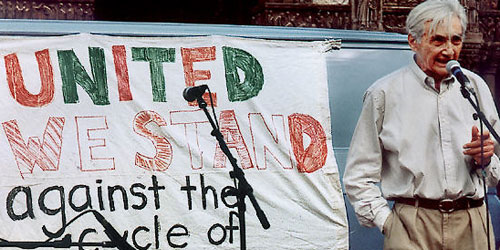 What the Critics are Saying
"He has changed the consciousness of a generation." - Noam Chomsky
"Before Michael Moore, there was Howard Zinn." - Boston Herald
"A striking portrait of a truly great American." - CBS Radio
"If Fahrenheit 9/11 unveils the problem, then You Can't Be Neutral.. .offers the hope that there indeed are solutions." - Boston Phoenix
"An excellent introduction to a man whose thoughts on war, peace and dissent have become increasingly influential in ever more confusing times" - TV Guide.com
All Contents Copyright ©2006 Russell Branca. All Rights Reserved.