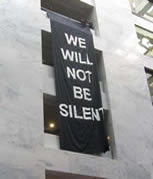 I am a convinced "vigiler". I am convinced that they do have an effect even though it can be imperceptible at times. I am convinced that vigils are a simple and easy way that anti-war people can engage the public and create dialogue with those who do not share our views. How many times do you hear people say we are always "preaching to the choir" at progressive events and that there is no outreach to the mainstream. Well vigils are that outreach and I urge everyone to support them.
HUMAN COST OF WAR:
The war in Iraq has had a devastating cost on the Iraqi people as well as American soldiers. Iraq Body Count is a website with the most authoritative tally on Iraqi civilians that have died as a result of the war. Just click here.
IRAQI CASUALTIES:
This is another site with very detailed charts on all the casualties in Iraq. Just click here.
COST OF WAR IN $$$$:
If you would like to know just how much the war in Iraq is costing you and your community, click here for this great site!
NICE ARTICLE ON A VIGILER FROM FLORIDA. JUST CLICK HERE.
BEAUTIFUL PHOTO SHOOT OF GROUND ZERO VIGIL MARCH 19, 2007: JUST CLICK HERE
Peace Vigil at Ground Zero

IT IS WITH SOME EMOTION THAT WE ANNOUNCE THE END OF THE GROUND ZERO PEACE VIGIL WHICH HAS ENDURED SINCE MARCH 20, 2003, THE DAY THE IRAQ WAR BEGAN. CLICK HERE

Falluja Witness Vigil

5:30 to 6:30 p.m., every night, rain or shine

Suspended until further notice:


Peace Vigil At Rockefeller Center: Grandmothers Against The War.

Every Wednesday afternoon from 4:30 pm to 5:30 pm on the west side of Fifth Avenue between 49th and 50th Streets.
WOMEN IN BLACK: UNION SQUARE:
Israeli women began WOMEN IN BLACK in 1988 in response to the first Palestinian Intifada against Israel's ongoing occupation of the West Bank, Gaza, and East Jerusalem. A group of Israeli women dressed in blackheld a weekly vigilholding signs in English,Hebrew, and Arabic, saying "Stop the violence! End the occupation! Negotiate!
Every Thursday from 5:30 to 6:30 at Union Square NYC
Wib_thurs@yahoo.com www.womeninblackunionsq.org
WOMEN IN BLACK: BRYANT PARK:
We stand in silent vigil in front of The New York Public Library at Fith Ave. and 41st street.
Every Wednesday 5:30 - 6:30pm. info: Indira 212-560-0905 womeninblacknyc@yahoo.com
| | | |
| --- | --- | --- |
| 9-11 Witnesses for Peace | LOMAPC Ground Zero Peace Vigil | |
| | |
| --- | --- |
| Grannies For Peace | Women In Black: Union Square |
---
JANUARY 1ST 2007 AT ROCKEFELLER CENTER NYC, COMMEMORATING 3000 U.S. SOLDIERS DEAD.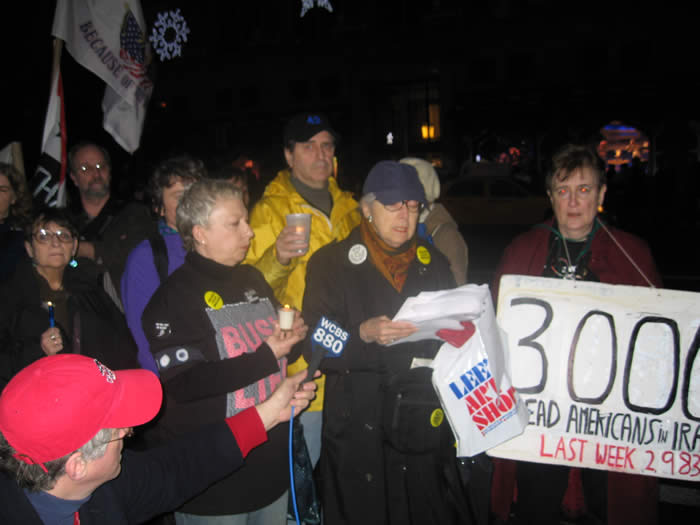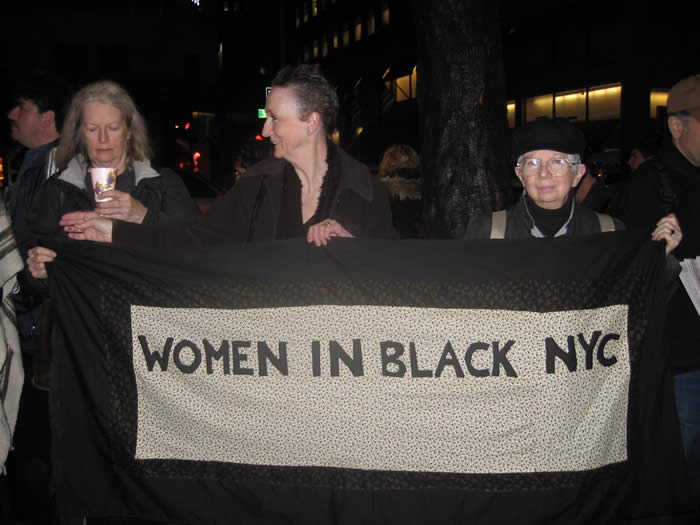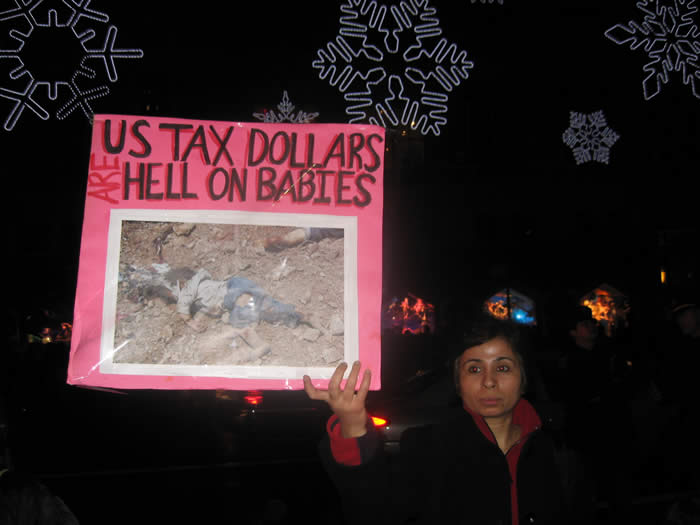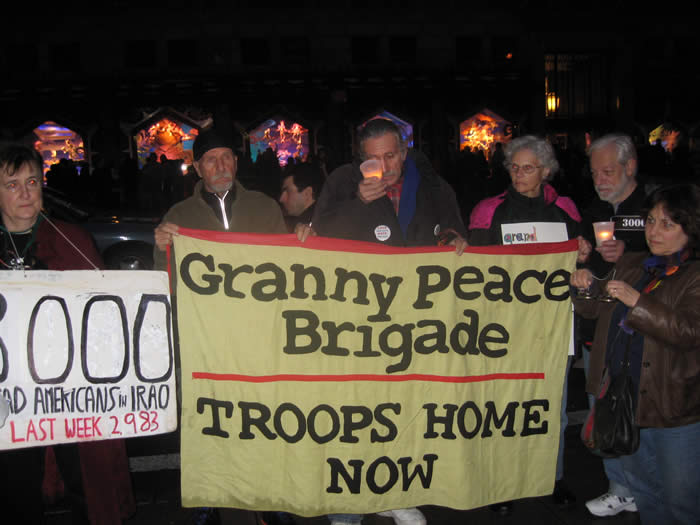 GROUND ZERO VIGIL: MARCH 19TH 2007, It was a great turnout and a great day!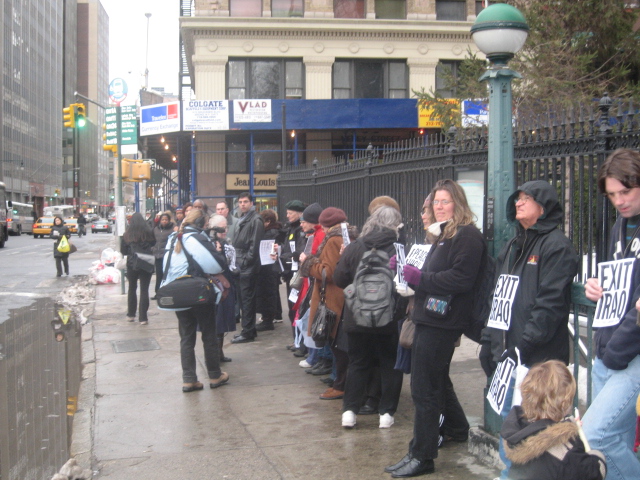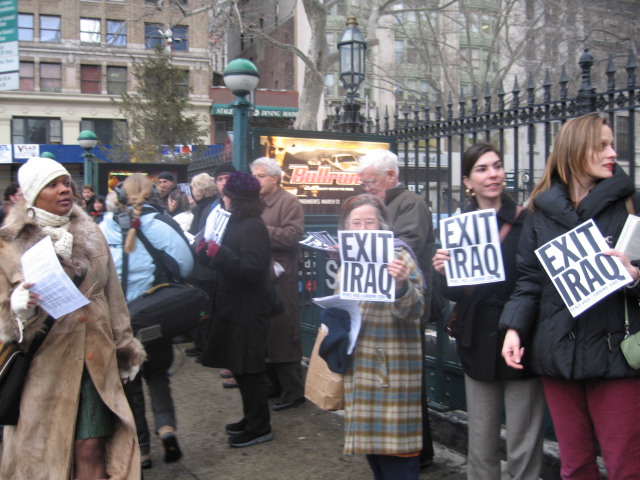 CLICK HERE FOR A BEAUTIFUL PHOTO GALLERY OF THE VIGIL
All Contents Copyright ©2006 Russell Branca. All Rights Reserved.